My just-released mystery novel of the Arctic, Hunter's Daughter, weaves a journey through the literary landscape that is not easily pigeonholed. Part historical novel, part detective tale, part coming-of-age story about a young Inuit woman, the book may offer genre readers more literature than they bargained for, and literary readers a strong dose of the mystery genre. Naturally no one book can be all things to all readers; my hope is to cross reading boundaries just as the work itself crosses cultural boundaries.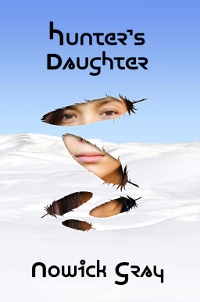 As a way of painting a frame of sorts around this work, I offer a few examples here of similar books or films, and of authors who inspired me indirectly along the way in writing this particular kind of book:
Peter Hoeg: Smilla's Sense of Snow – a modern Arctic mystery
Atanarjuat: The Fast Runner – authentic recreation of traditional Inuit life
Farley Mowat – realistic Northern landscape, characters and speech
Iris Murdoch – strong plots and characters with intelligent dialogue and artful language and structure
Russell Banks, Affliction – a cop driven hard by duty and personal demons
Raymond Chandler – the classic gritty detective story
Michael Crichton – strong plots and intriguing, timely themes for thoughtful readers
Peter Matthiessen – natural settings and authentic characters and speech
Jim Harrison – intimate portraits of characters living close to the land
Ernest Hemingway – sensitive to realism and pathos without sentimentality, rendered in plain yet graceful prose
Comparing self to Hemingway? Er, not exactly. My point is, I am influenced by many, but attempt to copy none. I hope the result is unique, original and entertaining to a wide variety of readers. And if you do read my book and enjoy it, these are some recommendations of other writers I think you will enjoy too.
---
Read more about Hunter's Daughter | Read Chapter One
Author Interview re. Hunter's Daughter
Manifesto: Why I Write | Manifesto part 2: Writing on the Edge
---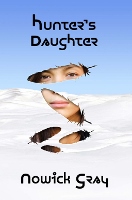 Hunter's Daughter by Nowick Gray
Order eBook now for: Kobo  or Kindle (US) | (Can)
Order Paperback (302 pages): Amazon.com | Amazon.ca |
Five Rivers Publishing (Ontario)